Construction Cost Auditing
C&M Construction Consultants has the knowledge and expertise to manage your construction auditing processes and procedures.
Why perform a construction audit?
The main purpose for any construction audit is to ensure all costs are fair, accurate and within the guidelines of the contract between the General Contractor and the Owner.
What does an audit achieve?
An audit will help the owner control costs, reduce risk and identify process improvements. Additionally, fiscal accountability to shareholders, employees, and the project team is achieved.
How is an audit completed?
We have established relationships with most large, and many smaller, general contractors in the metropolitan area. Throughout the audit process we work very hard at preserving these relationships and serve as a liaison between the contractor, owner and all parties involved on the project.
Why hire an outside consultant?
An outside consultant will be objective in approaching both outside vendors and inside company employees. Additionally, hiring an outside consultant saves your company money. You don't have the overhead and salary costs to carry an employee all year long, rather only for the period of the project.
A Construction Auditor also knows where contractors have hidden profit centers and have a good knowledge of the construction process.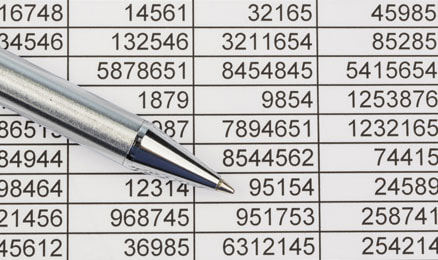 What Types of Audits can C&M Perform?
Monthly or prospective
Quarterly or milestones
Post project or retrospective
What are the Components of a Sound Construction Audit?
Precontract review
General conditions
Supervisory staff hourly rates
Trade labor rates, including fringe benefits, taxes, insurances, overhead and profit.
Contractor-owned equipment charges
Third party rental equipment charges
Job purchased equipment
Insurance and bonds
Bidding strategy, including recommendations on bid breakdowns, unit rates, labor rates, mark-ups, etc
Subcontracts review
Verify receipt of lien waivers
Self-performed labor records, productivity and charges
Material purchases and discounts
Small tools and consumables
Mark-ups
Allowances
Schedule of values
Payment applications
Invoice review
Subcontractor payment applications
Tax rates and exemptions
Change order pricing